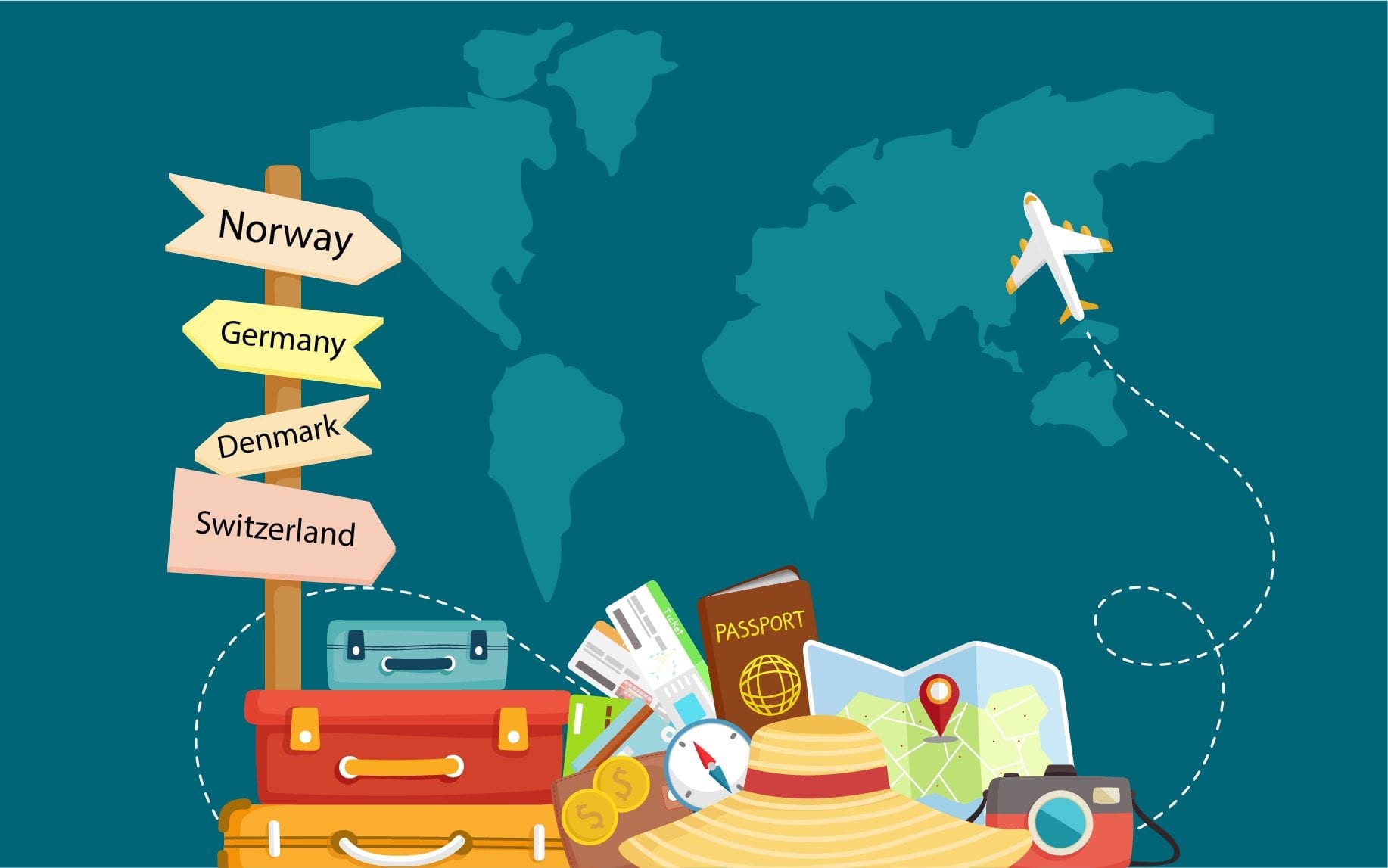 Graduation from abroad sounds pretty exciting! Every young aspirant wants to study abroad. But before planning to visit one needs to keep a check on the money part. Some affordable countries provide tuition fees to students with scholarships. There are a majority of countries, for instance the USA, UK, Canada, Australia, and many more that top the ranks in being esteemed among the other countries of the world. As they provide a world-class education system and top quality of living. These countries have world-class ranked universities which are being marked by times higher education, US times and QS world university rankings, etc. to settle down there as a student is dependent on the affordability of tuition fees and living expenses of the country.
Tuition fees
Students settling abroad have to afford the tuition fees. Some universities give considerable tuition fees. Whereas tuition fees also vary from the course the students are opting for. For instance, the courses in arts and the social stream will cost comparatively low, and courses such as MBA, engineering, and MS will be considerably costly.
Living cost
The most important aspect while settling abroad is the living cost. The person living there has to spend approximately  $10,000-$12,000 per annum to fulfil the living need. The living cost also depends on the factor where the student is choosing to reside. If the student is living in a metropolitan city of the country then absolutely he or she would be spending more than the student living in the suburban area of the country. The living expenses include accommodation, food, clothes, and one's entertainment expenses.
Let us take a look at the countries which give the best quality of education and one can afford to live there too.
Norway:
Norway is such an aesthetic place to live in. It has world-class universities to get graduates from. A place with such stunning beauty offers a good living standard. The subjects you can opt to study in Norway are IT & engineering, life sciences, natural science, etc., and some of its top universities are the university of Oslo., the university of bergen, and the University of Stavanger, and Nord university, and many more. Tuition fees are free in Norway. The living cost can cost up to NOK 116-369 and in INR it will be 9 lakhs- 10 lakhs.
Germany:
Germany offers students the cheapest and affordable education fees with its best quality of universities and education system. The education system of Germany is quite inclusive for the international young aspirants who are willing to study there. The best subjects to study in Germany are computer science, mechanical engineering, biomedical engineering, finances, and many more. If we talk the best universities Germany has are TU Munich, the University of Berlin, LMU Munich, WWU Munster, etc. The study cost in Germany is EUR 125- EUR 1,500 per semester. INR 20,000 – INR 2 lacs per semester. Living expenses can go up to EUR 650-80 per month approximately 6.5 lakhs to 8 lacs. The average cost of living in this country is EUR 700- 1000 per month.
Denmark:
Denmark has a very small population. It is one of the most world's promising countries in the world. The educational institute of Denmark emphasised practical education. The best universities to accomplish your career goals are the University of Copenhagen, the technical university of Denmark, Aarhus University, and Copenhagen Business School. The best subjects to opt for are civil engineering, economics, and Data science. The studying expenses can cost up to DKK 45,000 – DKK 120,000 and INR 4.5 lakhs- 12 lacs per annum. The standard way of living can cost up to DKK 6,000 DKK 10,000 and INR 7.7 lacs- 11 lacs.
Italy:
Italy has a rich culture and attracts lots of tourists too. But it also stores a magnificent gift for young aspirants that is the world-class and affordable education system. The University of Bologna which was founded in 1088, is the oldest university to still run with that dignity and quality. Italy has abode to many prestigious universities such as the university of Padua, University of Milan, University of Florence, etc. the various subjects one can choose to study are fashion design, fine arts, biotechnology, etc. the cost of tuition fees in Italy can be EUR 900- EUR 5, OOO per year which is INR 75,000 – INR 4 Lakhs per year. The cost of living can be EUR 600- EUR 1,000 per month and in the Indian context INR 7 lakhs- INR 10 lacs per year.