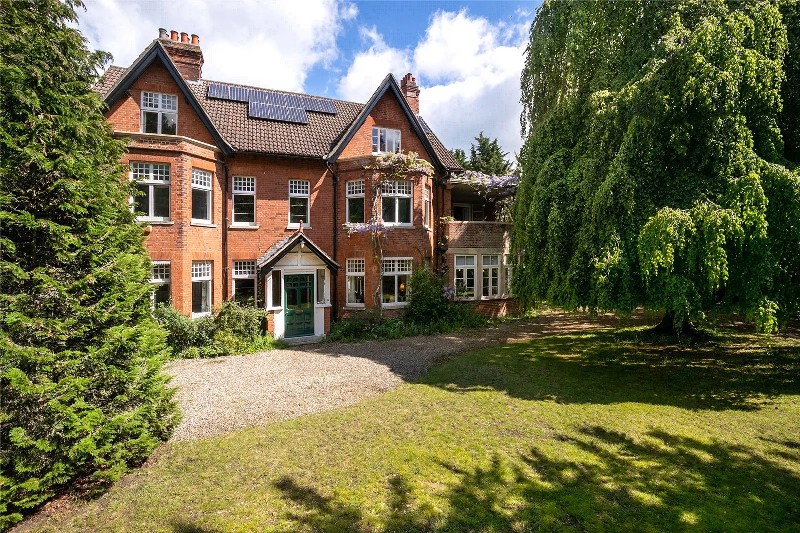 Property in Cambridge is well-known for its old and magnificent architecture, top-quality pubs and restaurants and history of higher learning which attract tourists and contribute to the excellent rating the city is given. The city has one of the best universities in the world – The University of Cambridge and it has more Nobel Prize winners than any other city.
The Cambridge City Football Club is currently in Impington, Cambridgeshire, England. According to Wikipedia, a new 3,000 capacity stadium is being constructed south of Cambridge and scheduled to open in February 2022. Shopping is another thing the city is known for. The Cambridge Retail Park is home to several of the city's largest stores. You can also get quality food, drink, fruits and vegetables in Cambridge.  All these and more make houses very expensive in some parts of the city. The least price you can get a house is £323,680 and the highest so far is £6.7m. You sure will be interested in knowing where such expensive houses are.
Great Shelford, Cambridge CB22 – £6,790,000
Great Shelford is to the South of Cambridge, in the county of Cambridgeshire, Eastern England. Some notable activities in Shelford are the monthly Farmer's Market and The Shelford Festival and Feast. This festival holds in the 2nd week of July every year. The most expensive house in Great Shelford is in Hillstead, Hinton Way. It is an eight-bedroom freehold detached house and it is valued at £6,790,000 today for a fast cash sale. The ancestry of past US president, Barrack Obama, was traced to the village.
Linton Road, Horseheath, Cambridge CB21 – £6,500,000
Linton Road is in the Balsham ward of South Cambridgeshire, East Anglia. The most expensive property sold there was at 571,816 but prices have gone up. Horseheath Lodge is an historic residential estate built between 1815 and 1825.  It is on the border of Cambridgreshire and Suffolk. It has three reception rooms and seven bedrooms, a cinema, games room and a swimming pool. The Estate also has six cottages and a large number of paddocks.
The Horseheath Lodge is currently priced at £6,500,000.
Gog Magog Way, Stapleford,Cambridge, Cambridgeshire CB22 – £3,950,000
Gog Magog Way, Stapleford is in the Eastern region of England. Services such as refuse collection and council tax collection are offered there. The most expensive property is a six bedroom detached house on 8, Gog Magog Way, Stapleford, Cambridge, Cambridgeshire CB22 5BQ which is priced at £3,950,000.
Woodlands Road, Great Shelford, Cambridge CB22 5LW – £3,545 ,000
Woodlands Road , Great Shelford is in the Eastern region of England. The most expensive property sold at £3,545 ,000 in 2019. It was a detached 7 bedroom house on 22, Woodlands Road, Great Shelford, Cambridge, South Cambridgeshire, CB22 5LW.
Perry, Huntington, Cambridgeshire PE28 – £2,650,000
Perry is a village in Cambridgeshire, England. It has the popular Wheatshef Pub as one of the places worth visiting in Perry. Gaynes Hall is next to the prison and was a cannabis farm in 2019. It is a 16 acres land which includes lakes, a moat and a 3 bedroom cottage. It is currently valued at £2,650,000.