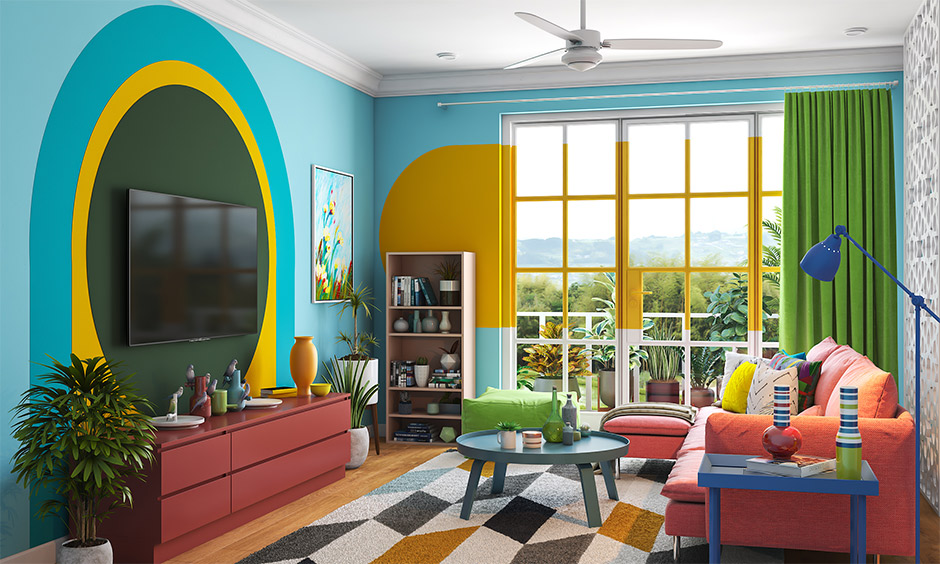 Who doesn't want to live in a house with beautiful interiors? It is an amazing feeling to live in spaces with comfort and coziness all around. People invest so much in their home décor and when the monsoon arrives extra precautions need to be taken care while decorating the house. The weather gives an amazing feeling at the start but you suddenly start feeling sad and depressed by waking up in the same environment full of humidity and wetness all around. Just like your feelings, you can make your living space look grey and dull. If this happens you will neither feel happy outside nor inside. 
To overcome the monsoon greys, decorate your house with these amazing home décor tips.
Make Your House Dirt Free
You cannot always avoid entering the house without muddy feet. Despite being careful all the time, you may bring your dirty shoes inside by mistake and this is the worst feeling if you make your house dirty. To avoid such issues, use a high-absorbent door mat with dark colors. The dirt level is high and unavoidable during this weather and due to this, it is essential to use high absorbent door mats with dark colors so that they do not look dirty easily. This step will help your house always be clean and fresh during monsoon.
You might also like this:
Refresh Your Furniture Fabric 
Add more vibrant-colored furniture covers to the house. You can refresh your house look using nice colored curtains, cushion covers, bed sheets, sofa covers, chair covers, etc. Adding colors like yellow, orange, and pinks make your house look more appealing and less dull than even during the rainy season. 
Adds Plants and Flowers to Cheer you up
You can fill empty spaces of the house with beautiful flowers added in attractive-looking vases. You can also use empty wine bottles for keeping some indoor plants or do some creativity with them to give creative look to the house. The beautiful fragrance of the flowers and refreshing air from the plants will fill the house with all positivity and happiness. To give freshness to the house, you can use roses, jasmine, lilies, or any other your favorite one. 
During monsoon, the dampness in the walls causes a bad smell all around the house which makes you feel sick sometimes. Add some beautiful refreshing scented candles to each corner of the house and light them to suppress the smell of dampness in the house. Choose aesthetically pleasing varieties and enjoy the warmth. Adding perfumed candles is another great approach to keep the house refreshing all the time.
Regular Maintenance of the Wooden Furniture
Your wooden furniture can be a cause of some little worry during monsoon season. The wood tends to inflate due to which many times you observe the change in the shape of the doors. When you try to close them, the doors do not that properly as the shape gets changed due to weather. Plan to take care of your wooden furniture before the monsoon arrives. 
For more tips on home décor, please visit thefeelgoodmoments.com