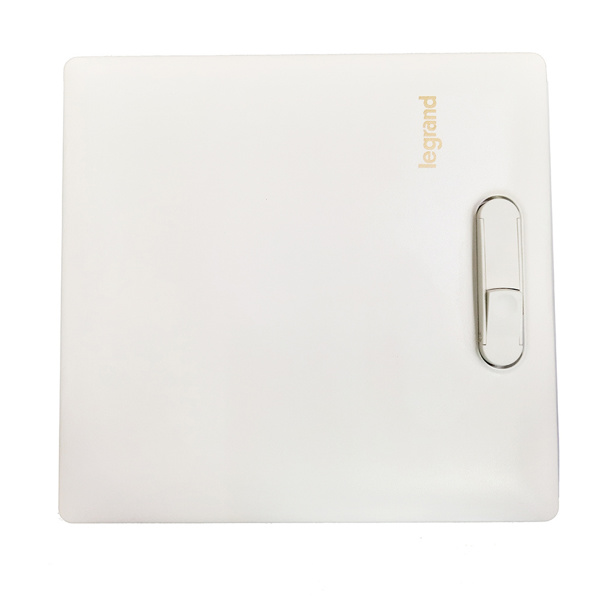 What is a Distribution Board?
Other names for a distribution board include a panel board, an electric panel, or a breaker panel. It divides a power source into several circuits and provides a circuit breaker or protective fuse for every circuit in a single container. It acts as the main electric system for any building, residential or commercial.
The major electrical supply system for any structure, whether it be residential or commercial, is the distribution board. The main wire enters the distribution board, where it is utilised to power secondary circuits, such as lights and plugs, by way of breakers. Power must be distributed effectively to enable the secure operation of all machinery and homes. Distribution boards have BS bars, DIN rail, and a neutral link inserted.
In order to ensure that the electrical distribution in your home is done correctly, distribution boards are more than simply an enclosure. They are a complete system with connecting wires, neutral linkages, earth leakage detectors, and neutral linkages.
Kinds of Distribution Boards
Distribution boards can be classified into two main categories: single door and double door distribution boards.
In cases with less complexity, single-door distribution boards are used. They come in 4-way, 8-way, and 16-way arrangements. Due to their ability to accommodate larger and more connections, double door distribution boards are necessary for heavy-duty activities. They are primarily used for business needs.
Also, distribution boards are divided into groups according to location, application, and amperage.
What Makes Up A Distribution Board?
Based on the country and needs, electrical distribution boards have different fundamental structures or technical features. A typical electrical distribution box has fuse links, a bus bar, switches, a residual current detector (RSD.) and bypass equipment. Broadly speaking, these elements will lead to:
Residential electrical system installation

The main switch sometimes referred to as the incoming supply circuit breaker, is located on the board of control and distribution (consumer unit)

Devices that protect against surges

Between both the electrodes and the electrically neutral point, there's also an earth resistance.
Important Characteristics That Distribution Boards Must Have
Every distribution board needs a fuse, which is a crucial part of the board. Because it prevents overcurrent from flowing through your circuitry, a fuse is a crucial part of a distribution board. The fuse immediately cuts off the main supply in the event of an overcurrent, safeguarding your appliances and eliminating any electrical risk in your home or place of business.
These days, distribution boards are getting a lot of attention for their beauty and design in addition to their safety. Distribution boards no longer detract from the overall design and aesthetics of your home or place of business. The large selection of DBs currently on the market gives you as a consumer an edge if you're looking for a great quality DB without sacrificing the style factor of your home.
Your distribution box may not be the best option for you if it is challenging to use. A distribution board that is correctly placed and simple to use will guarantee the durability and safety of your electrical distribution system. It will also be beneficial if your dataset is simple to handle.
Learn more about distribution boards from Legrand!