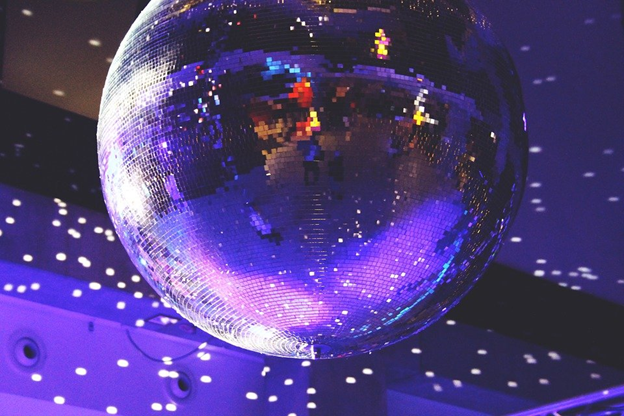 For every curveball the world throws our way, another valid reason to hit the dance floor presents itself. Nightclubbing isn't only an attractive social sphere for uni students and house music enthusiasts alike, but it offers a raft of mental health benefits for anyone who has their hand stamped. Between making new friends, dancing freely and the increased self esteem that ensues, The Bunker at Lucky Thursdays is the latest offering from this iconic Melbourne hangout that is sure to create lasting memories. 

At the heart of any nightclub worth its salt, there is the ability to experience a variety of music, drinks and environments for a range of different tastes. The Bunker at Lucky Thursdays is no exception as it serves as a homage to the grit and electricity of underground dance music and nods to the Berlin-style catacombs where thumping techno allows for the most therapeutic of dance floors. At the end of the day, a healthy variety in music and environment that fall under the one roof reflects the variety of steam that needs to be let off in a city like Melbourne.

The aim of the Bunker, like any offering from Lucky Thursdays, is to promote a greater connection between friends and patrons. With new drink specials, a plethora of talented DJs and free entry available before 10pm, this iconic Melbourne hangout provides fertile grounds for the best night out. Specifically, the value of a pumping dance floor and a fun-loving group of patrons is the perfect remedy for the unprecedented times we're experiencing. Having a place to get away from the distractions of the digital world is one thing, but to be able to rely on somewhere to keep you in the present moment where you are sure to connect and dance freely is truly a thing of beauty.
There is something pleasurable about entering a deep sleep after a night of clubbing and then waking up with a well earned soreness. Dancing is a workout as well as an age-old form of therapy and the Bunker offers every patron a transformative experience. Especially if you've got a keen ear for the emerging talent in Melbourne's EDM scene, chances are you will be privy to some of the best unreleased EDM music in town. If there's anything an experienced nightclub owner or entertainment expert can tell you, it's that witnessing jaw-dropping and unreleased music in its inception allows you to become part of history.

Between the variety of music, the warm and friendly crowd and the enticing drink specials for all palates, Lucky Thursdays is a celebration of diversity and authentic nightclub culture. You'll even notice the enthusiasm of the staff who aren't afraid to encourage you out of your comfort zone to optimise your experience. If you crave a memorable night out with those closest to you, Book a table at Lucky Thursdays and then venture into the Bunker where the party is in overdrive.