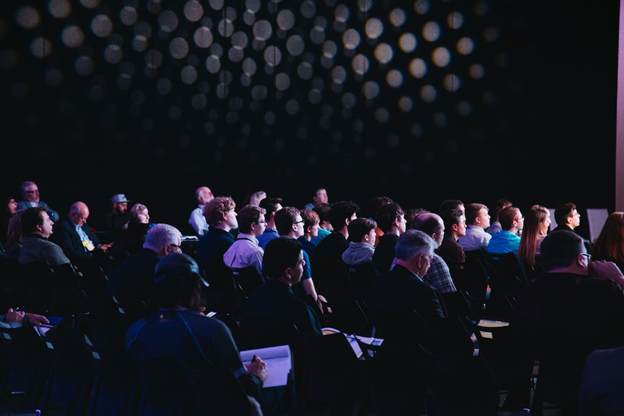 Life is full of events, from small-scale birthday celebrations to large-scale business conferences. Exceptional planning is the key to making any event successful.
When you're planning an event, it's important to be over-prepared to safeguard your reputation. Events reflect one's ability to manage, delegate and yet create a memorable experience for the audience. That's why working with an experienced event management company is a no-brainer for executing large-scale events without any hassle and creating a lasting impression on your visitors. Hiring a reputable event services business is your best bet if you want to avoid any disasters.
5 Reasons Why You Need an Event Management Company
1. Better planning
You can hire an event management company that has been around for a while. Such a company knows what it takes to give you the best services and your guests a memorable experience. With designated workers and checklists, they ensure that everything is done without compromising processes and SOPs.
A good host and professional event planner can make or break the day as the stakes for both parties are high.
2. Hassle-free events
An event management agency is cognisant of all the potential pitfalls of putting on an event. Hiring a professional planner eases the burden off your shoulders and lets you enjoy the event to the fullest. Getting help from someone who has done it before is better than organising the entire thing from scratch.
3. Cost-effective
Saving hidden costs is one of the most important ways whereby an event management company can help you. Many event planners give you a clear budget for your event before it begins, which can be modified during the planning stage.
It may not be evident but hiring a professional event planner will save you money because they can foresee the expenditures in different segments and can effectively minimise them through their network of vendors and service providers.
4. Bespoke events that are relevant to your audience
Event planning needs you to be at the top of your game. There's no room for error, and you need to stand out from the crowd to make the event memorable.
This is where luxury event management companies come in. They know how to make your event stand out with their innovative designs, updated market trends, and a wide network of people suitable for various jobs.
5. Saves time and effort
You cannot manage everything yourself when planning an event. There are so many details involved, and it can get overwhelming quickly if you don't have the right expertise.
That's why hiring an event management agency makes sense. They'll help organize everything from the location to the food, entertainment, and all other details so that you can focus on having fun with your guests.
To Sum Up
You may think planning an event is simple, but it's a long list of obligations, guesswork, and last-minute mishaps. Whether you need to plan a business meeting or other special occasion, hiring a professional event management company in Australia can help you achieve your desired goals for your next event. You can contact Peanut Production for bespoke event management services that involve everything you've dreamt about for your next big event.