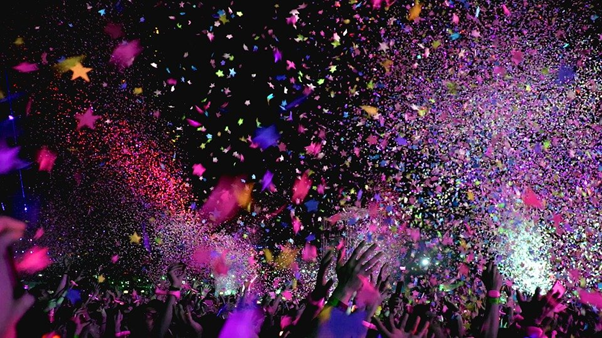 There are several reasons why Uni students don't really go out to nightclubs anymore. For starters, finding a proper nightclub where they can enjoy themselves in the euphoria of the latest music and soak in some booze without worrying about excess expenses is hard, if not the hardest. Those who have cut their teeth at different nightclubs in Melbourne find travel and door fee expenses above their budget. Some nightclubs also close earlier than Uni students want them to do and don't make for a convenient drop by.
Lucky Thursdays hosts weekly Thursday night raves with a subtle approach to encourage a proper nightclubbing environment for Uni students. The social and psychological need in students to connect with people of similar interests and release dopamine every once in a while, amid a busy academic life is taken care of at Lucky Thursdays.
With Lucky Thursdays, nightclubbing is not that difficult for Uni students. Here's why:
Lucky Thursdays is located in the heart of CBD which makes it a convenient location for Uni students in most of Melbourne. The amazing line of DJs in our club are inspired to host you in an elective and electrifying environment of music and life. Weekly rotating drinks and menu specials make for a delightful and exciting offer to your taste and mood. The best part of these Thursday night raves are that they last into the early hours of the next morning.
There are special offers for Uni students at Lucky Thursdays. If you visit in groups, you'll have free entry for more than one member in the group. If you make it inside the doors by 10pm, entry free otherwise, it's only $5 for Uni students with ID cards. The drinks are also affordable at only $5 per shot on specials like vodka shots. For a large group, Lucky Thursdays offers VIP Booth and Bunker to enjoy among friends and keep the partying among your friends only. You can even add your name to Lucky Thursdays' guestlist and enjoy various discount offers.
As much as we try to look the other way, Uni life is full of challenges. With weekly lectures, assignments, exams, and job schedules, there are more than enough things a Uni student has to take care of. Amid all these common priorities of college life, there are very few places in Melbourne where the young crowd can find a place to belong and enjoy themselves outsides their academic careers. Find yourself a convenient and affordable place to enjoy your Thursday nights in Melbourne with Lucky Thursdays. We are the biggest and the longest-lasting Thursday Night club in Melbourne for Uni students.